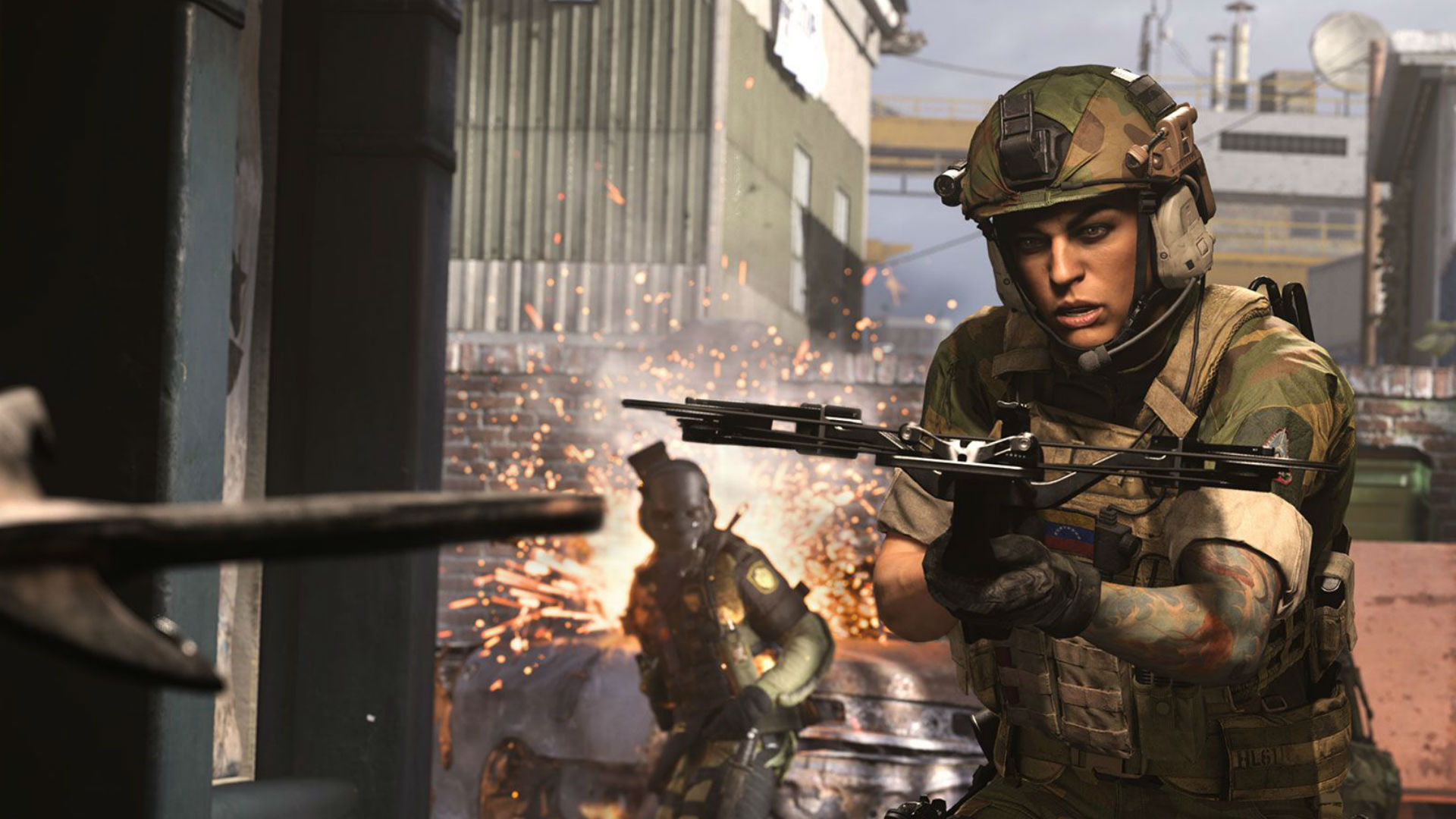 Call of Duty: Modern Warfare il multiplayer verrà giocato gratuitamente questo fine settimana con una playlist speciale che sarà disponibile nel battle royale autonomo Call of Duty: Warzone.
Prepara la squadra. #ModernWarfare Il weekend ad accesso gratuito multiplayer è in arrivo su #Warzone. pic.twitter.com/7j3s5ODVkL23 aprile 2020
Secondo Charlie Intel, la playlist speciale supporterà il gameplay 6v6 e 10v10 su cinque mappe:
Segheria Hovec
Talsik Backlot
Aniyah Incursion
Nascondiglio
Shoot House
Il fine settimana gratuito inizierà alle 10 PT / 13:00 ET del 24 aprile e terminerà contemporaneamente il 27 aprile. Se Warzone non è già installato, potresti iniziare subito, comunque: il download del client Warzone standalone può pesare su fino a 101 GB, che Activision ha avvertito a marzo potrebbe richiedere diverse ore per il completamento ", a seconda della larghezza di banda, del fornitore di servizi, [and] ulteriori fattori regionali ".
E se sei nuovo di Warzone, ecco alcune altre guide utili per iniziare: The Verdansk guida alla mappa, migliori build per il tuo fucile d'assalto M4A1, modifiche delle impostazionie un'interruzione del supporto di Warzone per crossplay con PS4 e Xbox One.